Edwards Trucking and Excavation, LLC
Middle Tennessee's Finest Topsoil!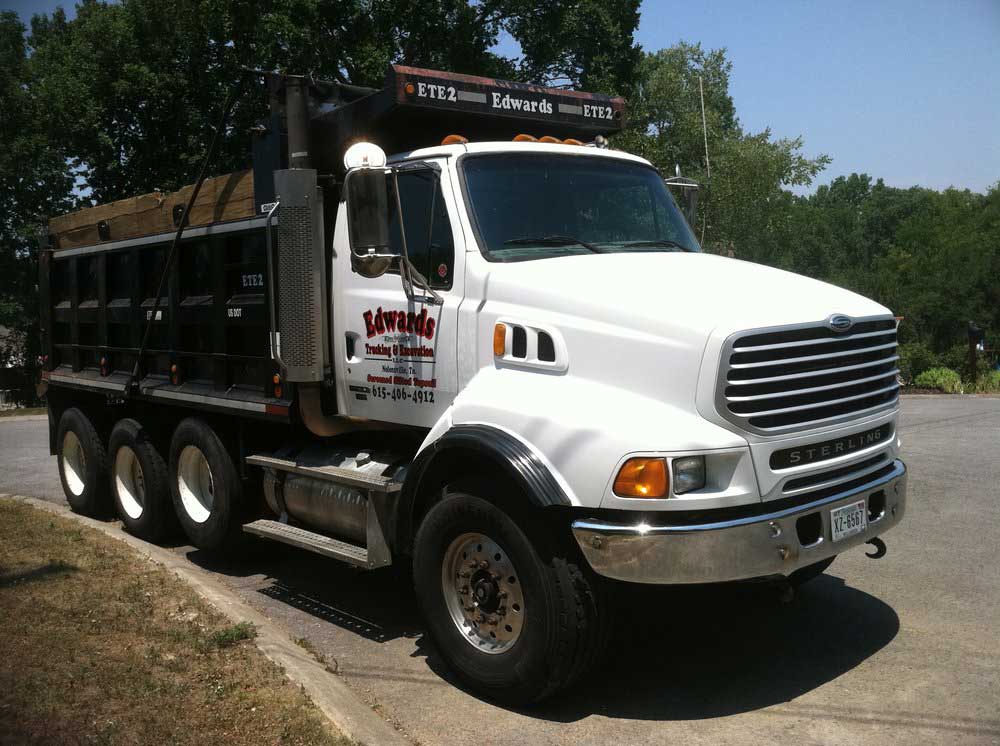 Frequently asked questions for soil, dirt, and clay sales.
Do you deliver topsoil, and where do you deliver to?
Yes, we deliver topsoil to most parts of Middle Tennessee, including Nashville, Nolensville, Brentwood, Franklin, Leipers Fork, Believue, Belle Meade, Antioch, Smyrana, and Murfreesboro.
Do you sell only full truck loads of topsoil and red clay?
We will deliver to you either half-truck loads or full truck loads of our topsoil and red clay.
How much do you charge for delivery?
Our delivery is included in the price of the soil that you have been quoted based on your location.
Does your topsoil contain rocks, roots, and other debris?
We go through great lengths to make sure that the topsoil we deliver is free of rocks, roots, and other debris. We want you to get the best possible product.
Why should I choose Edwards trucking and Excavation, LLC. for my topsoil needs?
We are locally owned and operated, and we care about your project! We only offer the finest topsoil available, delivered directly to your location. Chris says "if I wouldn't put it in my yard, I won't bring it to yours!"
Can you deliver topsoil on a rush basis?
Absolutely! If you find yourself in need of topsoil quickly, give us a call and we can deliver some to you very quickly. Call us now at 615-406-4912.
HOW DO I CALCULATE HOW MUCH TOPSOIL THAT I NEED?
Topsoil is ordered in Cubic Yards. the formula to calculate how much you need is as following: LENGTH X WIDTH X HEIGHT will produce the Cubic FEET needed, then divide that number by 27 to get the number of Cubic YARDS that you need to order. *(Keep all measurements in Feet. If in inches, please note that 3″ = .25 feet, 4′ = .334 feet, 6″ = .50 feet)
Example: Bob needs to fill an area with topsoil, 100′ long, 50′ wide, and .5 feet deep (6 inches). 100 X 50 X .5 = 2500
Divide 2500 by 27, to get 92.59 Cubic yards that Bob needs to order.
Divide his 92.59 by 18, which means he has to order 5.14 truck loads.
Bob should order 6 truck loads to compensate for compaction over time.